How to make a transfer to another my.t money user ?
1
on the Home screen, select Easy Transfer.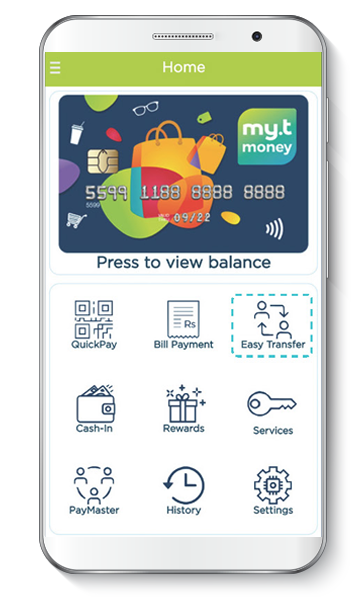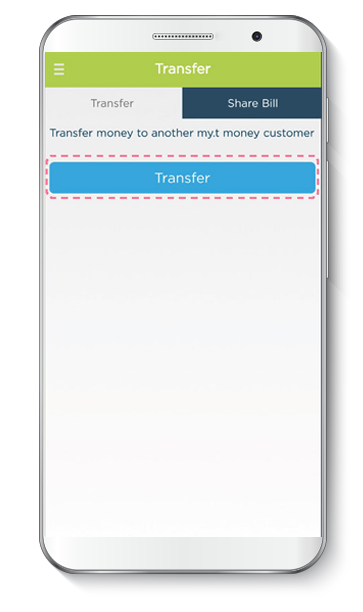 3
Enter the number of the beneficiary or select from your contact list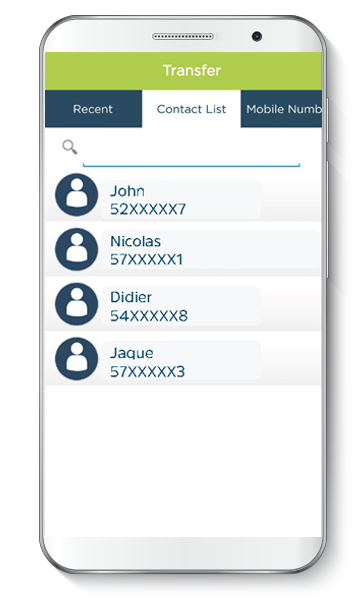 4
Enter the amount you wish to transfer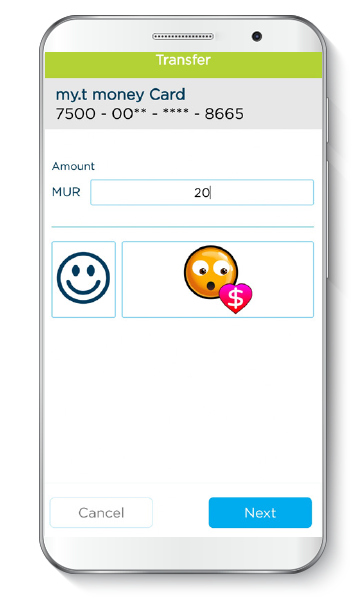 4
You may select a smiley as an option and press 'Next'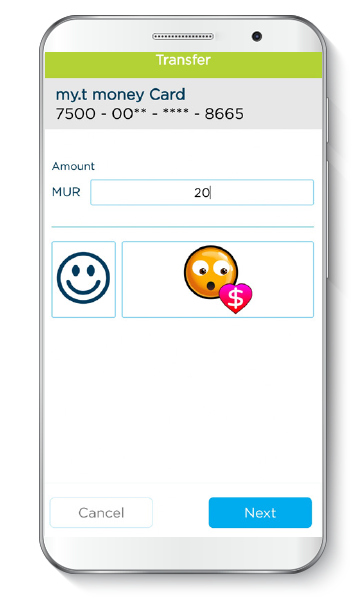 6
Enter your PIN code. Press ok.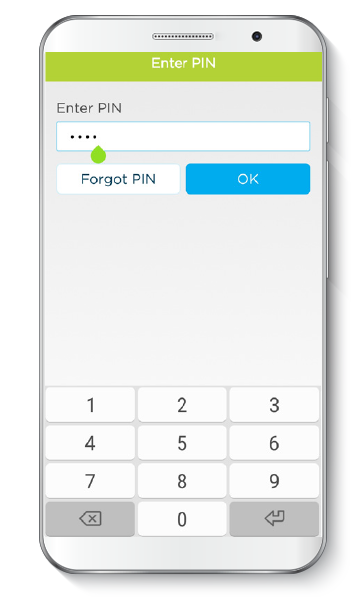 7
Swipe the RS icon to the right to make the transfer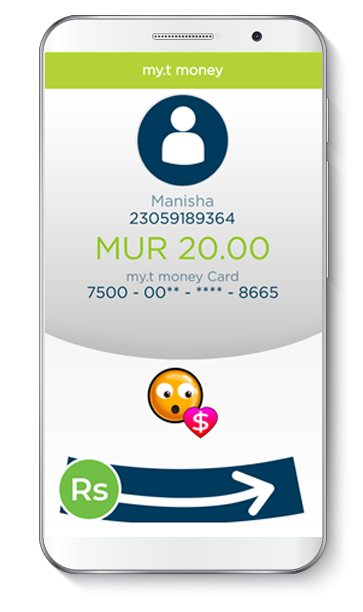 8
You will receive a message confirming the transaction