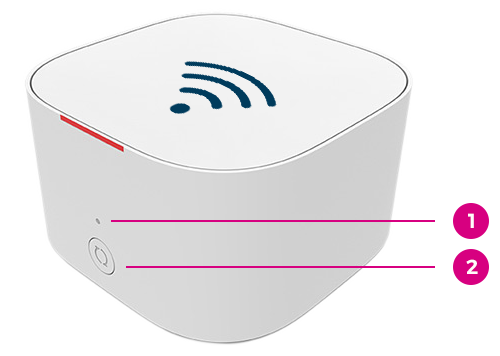 1.

Successful pairing is indicated by a steady white color indicator

2.

Pairing button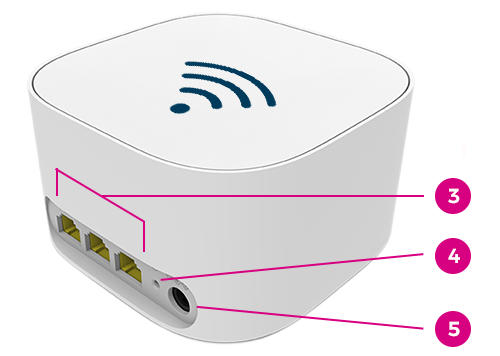 3.

LAN ports to connect your laptop/ PC via Ethernet cable

4.

Reset button, used in case you wish to pair again your Extender

5.

Power port to connect the power cable to socket
Pairing your Wi-Fi Extender
Via your smartphone/ laptop/ PC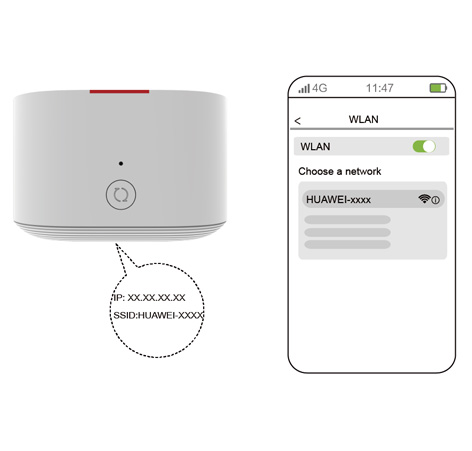 Step 1
Connect your smartphone to the Wi-Fi network of the Extender. The Wi-Fi network name is available beneath the Extender.
The 'SSID' is the Wi-Fi name. No password is required.
Step 2
Your browser opens automatically. When the configuration page is displayed, click on 'Start'. Then, the Extender will automatically detect your access mode. Select 'Wi-Fi relay'.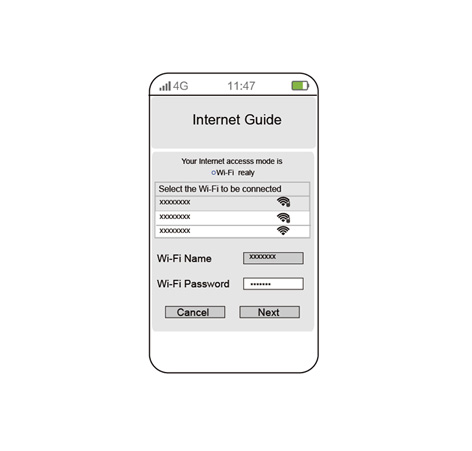 Step 3
Select the Wi-Fi name of your home router.
Enter the Wi-Fi password used on your router & click 'Next'.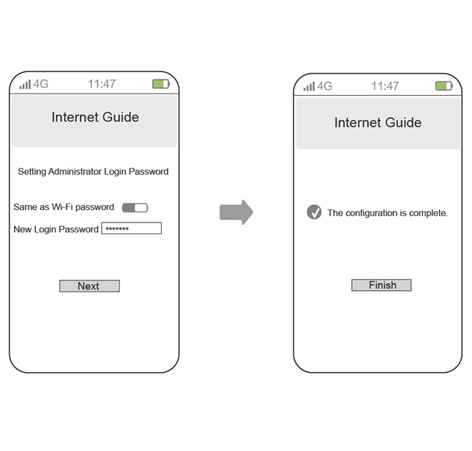 Step 4
In the 'Setting Administrator Login Password' page, enable 'Same as Wi-Fi password'. Then, click Next.
Congratulations! Your Extender has been successfully paired.